Date: 26 May 2018
Universal lighting solutions for the kitchen!
Illumination in modern kitchen: designs, ideas, lighting fixtures and decor.

Modern kitchen is a unique combination of modern, old-fashioned nuances and invariable vintage elements. Without compromise in style, it adds all the comforts of modern life to create a functional, cozy space for cooking, eating and gathering.

Beautiful kitchen design ideas often go far beyond our capabilities, but it is a good starting point to borrow ideas and inspiration. There are plenty of suggestions to unleash your creativity.
Very often customers call or visit us with the task of providing a solution for well illuminated kitchen. Here are some ideas to help you choose the perfect lighting for your kitchen.
Classic Style Kitchen
The design of the classic-style kitchen is eternal and traditional. Entering classical kitchen is like returning to the best memories of childhood and family. It should be a warm, welcoming place that still retains a lot of practicality.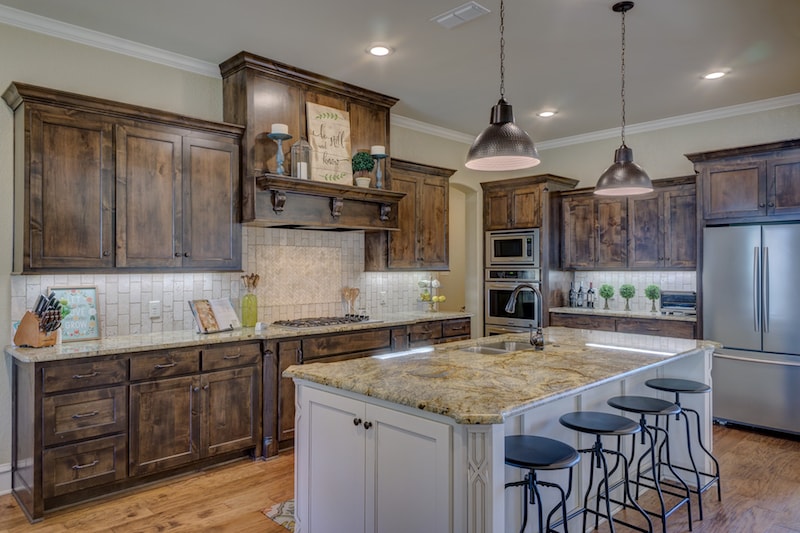 Feel free to combine furniture and decor, as this style is often eclectic. The combination of aging cupboards and modern countertops is not unusual, and often only the limitation in our own mind stops us from combining them. When looking for kitchen-style solutions of this style, stick to the natural materials as much as possible.
Pay attention to the style of lighting. Perfectly combined are hanging vintage lighting fixtures with modern freckles in the ceiling and hidden lighting over sinks and countertops.
The advantage of vintage lighting fixtures is that they have a neutral presence in different styles as long as your creativity matches them in color, shape or material.
The nice lighting over the kitchen countertops is conveniently hidden in the corners of the cabinets by placing a standard LED strip. A matter of choice is the power of light and the color of light. It is recommended that LED strip profiles are also used in the kitchen to protect it when non-professionals swirl into it.
Modern Style Kitchen
Here's a clear example of how absolutely the same lighting is boldly used in a modern-style kitchen.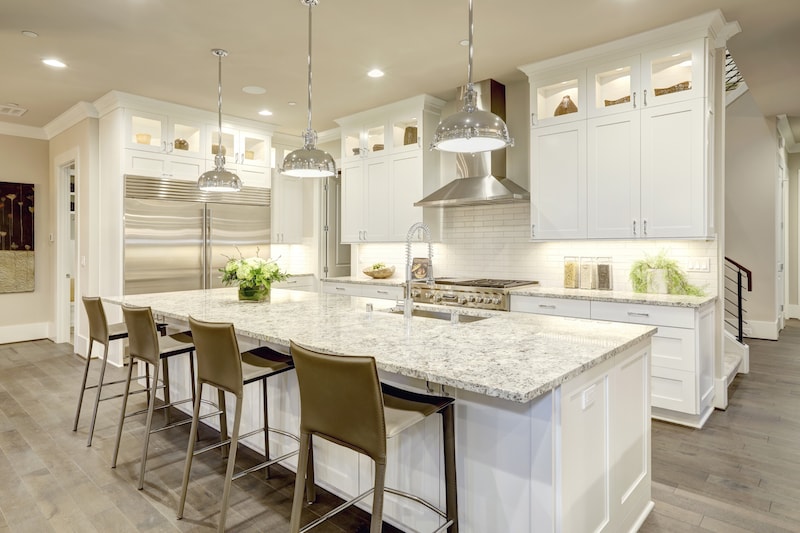 One of the most important elements in giving a sense of coziness and warmth is the decorative lighting of the ceiling. These can be LED panels or fretwork sliders. In many cases, they also serve as main lighting. A matter of choice. Their shapes can be round or square, with a glass reflector or a metal frame with a matte reflector. Their advantage is that they merge with the ceiling and only see when they light up.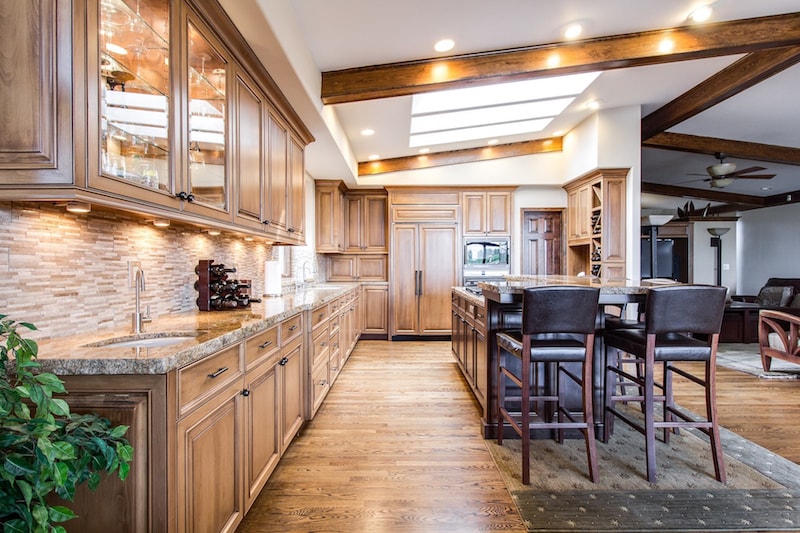 The lighting in the kitchen is good to be warm and enough to create coziness make easy preparation of the food. If you are lucky enough to have natural lighting in your kitchen, use it well. When the design of the kitchen is natural colors, the natural light is perfect for it.
When choosing kitchen lighting, there are many great lighting options. You can find luminaires designed to resemble old gas lanterns, as well as antique candles or pendants with vintage elements.
Both real and imitation candles chandeliers are a nice addition, especially for special occasions such as festive dinners or cozy nights.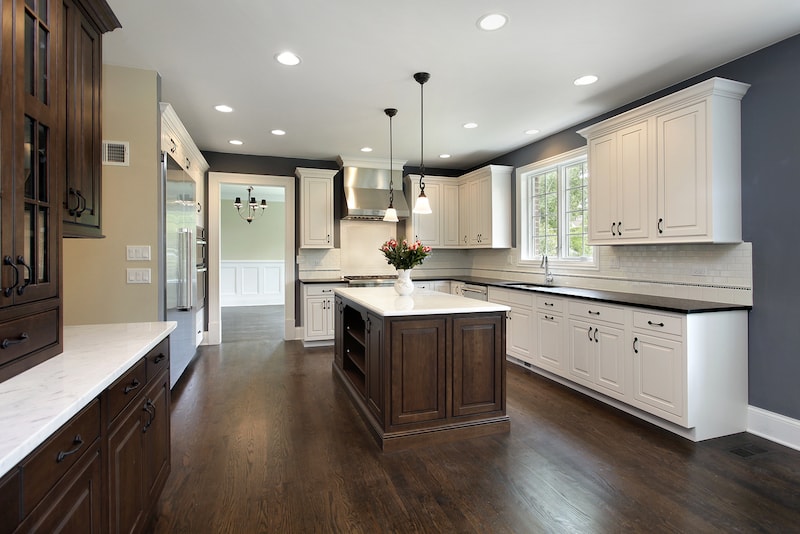 The design of the modern kitchen is varied, warm and more than capable of expressing your personal character and preference. Relax in the eclectic and old-fashioned style and combine it with modern trends. Create this space where people want to spend time cooking, talking, eating and laughing at the most favorite place in the home.
Post comment